In 1964 the first television was introduced in Pakistan, since then Pakistan television(PTV) is producing tremendous dramas of all type and for people of all ages. In the early 70s, 80s and 90s the PTV dramas and teleplays were known as the best broadcasting. List of some evergreen top 10 dramas of PTV of all time.
1. Taleem e Balighan-1956
It was written by Khawaja Moinuddin. The Storyline of this show revolves around a Madrassa (school) where education was provided in a humorous environment.
3.Alif Noon-1965
The story about the two best friends who are the polar opposite. Each episode covered a specific social evil without getting too serious.
Read more: PTV RELAUNCHES COMEDY SERIES "ALIF NOON"
3. Parchaiyan-1976
Rahat Kazmi, Sahira Kazmi, Talat Hussain, Shakeel And Azra Sherwani were in the lead role. It is the adaption of the novel The Portrait Of A Lady Written by Henry James. which was altered and translated by Haseena Moin.
The comedy-drama revolves around the clumsy but ambitious girl, who wants to become girl but also knows her responsibilities as her father passed away when she was young.
5. Aangan Terha-1984
Written by Anwar Maqsood. The Story of this show revolves around the multiple social issues and indirect criticism on Martial Law and Military of Pakistan.
6- Tanhaiyan-1985
Tanhaiyan is one of the iconic dramas in the history of Pakistani drama industry. a sequel named Tanhaiyan: Naye Silsilay was aired in 2012.
7. Dhoop Kinary-1987
The storyline of this show was about a team of doctors in Karachi which revolved around everything that they go through in their professional and personal life.
Read more: TOP 5 BEST PAKISTANI COMEDY TELEVISION SHOWS OF ALL TIME
8- Dhuwan-1994
The story revolved around five educated friends and become team of police commandos to serve their nation.
9. Family Front-1997
This is one of the highly popular comedy shows of PTV with iconic cast Mira Hashmi, Saba Hameed, Naseem Vickey, Shehzad Naseem, Waseem Abbas, Samina Ahmad.
10- Alpha Bravo Charlie -1998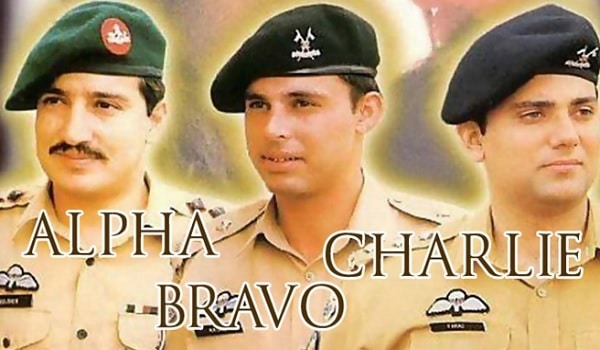 The story is about the friendship of three boys, Faraz, Kashif and Gulsher who join Pakistan Army, and learn the important lesson of leading a purposeful and passionate life.